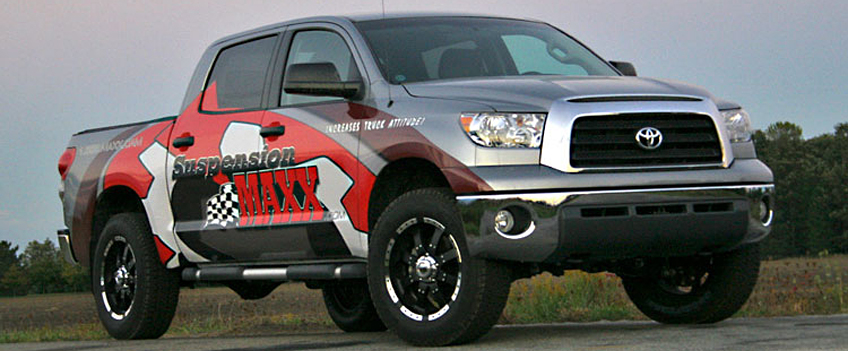 Our History
Founded in 2002, SuspensionMAXX is a service and solutions based manufacturer of automotive suspension and specialty parts. The primary basis for new product development is the creation of unique solutions for suspension issues our customers' face. All products are designed and manufactured at our Bay City, Michigan location, and SuspensionMAXX President Larry Verbowski personally heads up all engineering and manufacturing operations. SuspensionMAXX serves the automotive aftermarket as well as engineers and produces specialty suspension components for original equipment manufacturers and government contracts.
You don't have to settle for results that are almost right
At SuspensionMAXX we specialize in providing solutions that other companies don't. We offer products in unique size configurations and with previously unheard of adjustability characteristics that enable end users to realize results that best match their individual needs. No more "One-Size-Fits-All". No more "It's Almost Right". No more returned parts and doing the job over.
Some manufacturers produce parts, we produce solutions
In the automotive industry there are innovators, and there are followers. There are manufacturers that invent part solutions for the problems customers face, and those that copy the idea. At SuspensionMAXX we not only innovate and manufacture parts solutions, we take pride in providing the information, technical support, and knowledge you need to choose the right parts and install them properly.
Solutions based on experience
In 1982 Larry Verbowski went to work as an automotive technician at Gary's Safety Center, which his father Gary established in their home town of Bay City, Michigan in 1958. Larry was always enthused about lifting trucks and worked hard to not only lift them but perfect them. Over the course of time Larry became adept at developing specialized suspension lifting solutions that were easily installed on pickup trucks and SUV's, and retained all the comfort features of the stock suspension. None of the designs were made of polyurethane – only a durable aluminum leveling kit selection and steel leveling kits were engineered. Larry's high quality suspension part solutions performed so well that he began nationally marketing them under the SuspensionMAXX brand name.
Complete solutions
SuspensionMAXX has always specialized in providing well thought out and complete solutions. Great thought goes into our kits to simplify installation and ensure all the parts you will need are included. These may seem like obvious considerations; however, it is surprising how many suspension parts companies overlook them.